FAQs and Guides
Guides
---
---
FAQs
CHECKING OUT of your Residential Hall
RETURNING WILDCAT WHEELS BIKE
SPECIAL BIKE RETURN OPTIONS:
12-3 pm on Tuesday, August 1st, at the front of the William T Young Library
Bring your bike to JSB, lock it through the frame to a rack, bring your key to us in the office
If you checked out a bike during your stay, please return your bike to Wildcat Wheels. The shop is located in the basement of
 Blazer Dining
, near the corner of Martin Luther King Jr. Blvd and Avenue of Champions.
Tuesday: 2 p.m. - 5 p.m.
Wednesday: 2 p.m. - 5 p.m. 
Thursday: 2 p.m. - 5 p.m.
PARKING - When going to the Parking Office (721 Press Ave.) you MUST TELL THEM you are here with the Linguistic Institute so they know to give you the correct parking permit.  - (R2) This will allow you parking in Parking Structure #2. 
Weekend Parking
Most employee lots and student commuter lots are accessible and available on weekends. Permits are not required after 3:30 p.m. Friday until 5:00 a.m. Monday.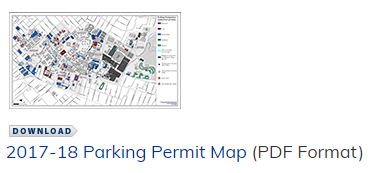 https://www.uky.edu/transportation/sites/www.uky.edu.transportation/file...
What is the address of my residence hall???
I will need this for my visa application!
I will need this for the taxi/Uber driver!
Participants: Woodland Glen I, 720 Woodland Ave, Lexington KY 40508 USA
Instructors: Haggin Hall, 325 Huguelet Drive, Lexington KY 40526 USA
Will I need to join the Linguistic Society of America to attend?
No. You do not need to join the Linguistics Society of America to attend the Institute.  We recommend that you visit the LSA website and read about the benefits that members receive.
I am from outside the United States, am I able to participate?
Absolutely! International participants are always welcomed and encouraged to attend. Take a look at our International Participants page for more information.
The U.S. Embassy visa process, including costs, can be found here: www.ustraveldocs.com.
I am not a student, can I still attend? 
Definitely.  The LSA Linguistic Summer Institute has a long tradition of welcoming participants at all stages of their linguistic inquiry.  Undergraduates, graduate students and practicing professionals are most welcome.
What kind of housing will be available? 
Participants at the Institute may choose to stay in the on-campus block in one of our new residence halls for just $35/night! The on-campus residence halls have shared kitchen space, meeting rooms and laundry facilities. There will be various dining options on or near campus, and a grocery store and restaurants near campus.
How do I register for the Institute? 
Registration for the Institute is completed through this website. Find out more information HERE
Refunds:
If you request a refund after June 15th, you will be assessed a $150 administrative fee. 
There will be NO refunds administered, if requested after July 12th. 
---
Please note the following important information for any participant who does not have health insurance: 
We strongly recommend that you purchase health insurance for the duration of your stay at the Linguistic Institute, as the Institute and the University of Kentucky are not responsible for any medical costs incurred while you are here.